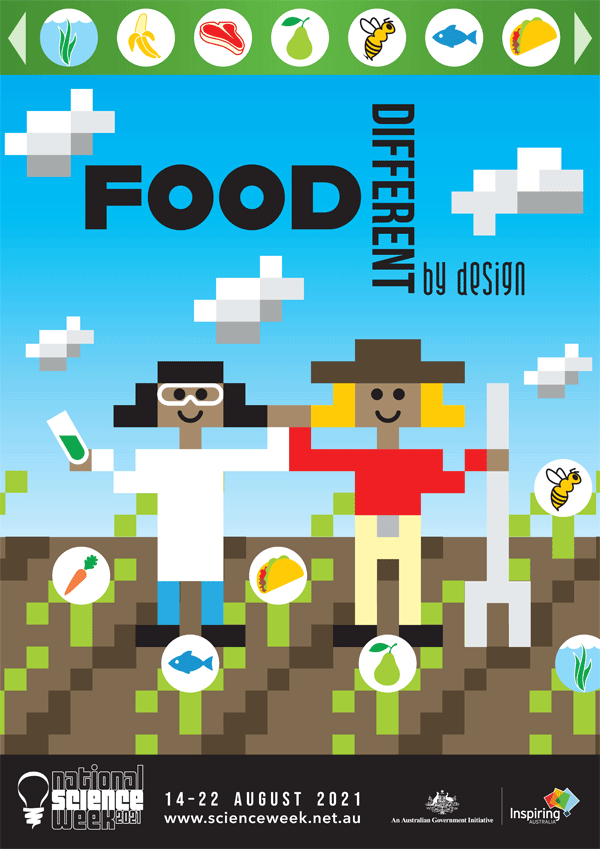 (Click here to go to the MPPS Science Week 2021– Food home page)
Term 3 brings about the annual MPPS Science Night, 18/08/21.
The night is the highlight of a range of school wide activities leading up to National Science Week (14 – 22 August), Australia's annual celebration of science and technology. The theme for this year is Food: Different by Design. It honors the United Nations International Year of Fruits and Vegetables and the International Year of Creative Economy for Sustainable Development.
In the weeks leading up to Science Night, MPPS students will be participating in a range of classroom activities designed to introduce them to the importance of science and technology in solving problems, designing new solutions and driving an evolution in food-based industries. The night itself will involve a broad range of hands on activities allowing students to explore sustainable agriculture, food technology and laboratory-developed foods.